Custom programs unique to your group.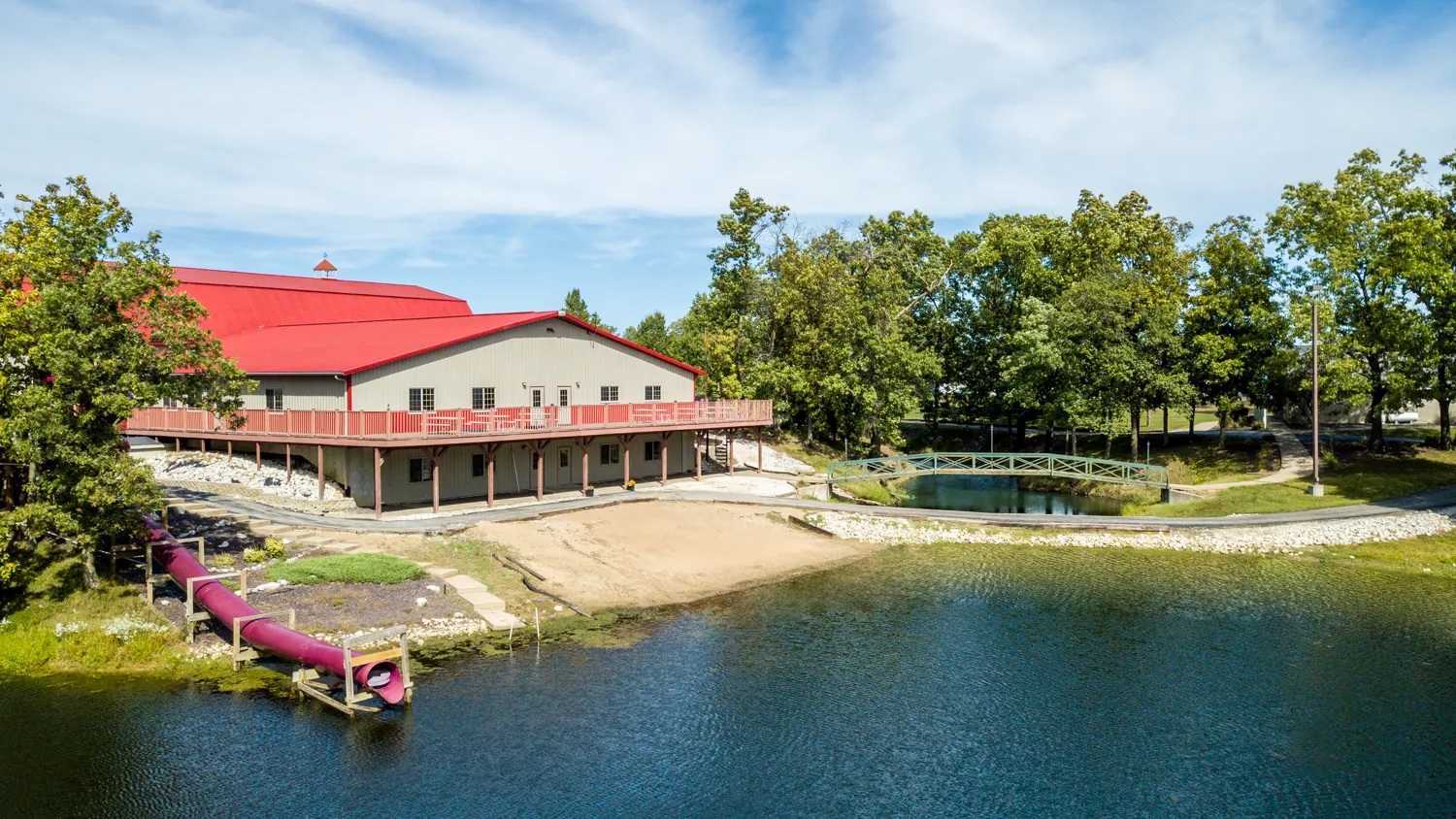 Your experience matters, which is why we've put the utmost care into creating a space that earns your respect. We don't want your expectations to just be met, we want to exceed them.
With state-of-the-art technology for your programming needs, a commercial kitchen, and campgrounds staff available to you 24/7,  we believe we can make your camp experience great. Sitting on 29 acres of land surrounded by fields, everyone can find a place to enjoy this retreat.
We understand that you are planning a group ministry event for a number of reasons; to connect on a deeper level, to be in an undistracted space, to plan, to learn, to grow closer to Jesus. When your group gathers at our site with great food, activities, state-of-the-art facilities, and top-notch service, they will engage more, learn more, and grow more. We are here to guide and lend our expertise to your event. We cannot wait to partner with you.
500-Seat Auditorium
10-Acre Lake
One Mission Field
9-Square
NBA-Quality Gymnasium
Outdoor Pool
Camp Grounds
Disc Golf Course
Caffeteria
Commercial Kitchen
Lodging for 350
Guided and Confident. That's how you'll feel after booking an event with Crossing Camp. How do we do that? We take the time to get to know you and your goals for your retreat. We then help you build your ideal retreat with the spaces, environments, and experiences we have. Need ideas and resources to help promote your retreat? We've got you covered. Our support doesn't stop once you have booked your event, in fact, this is just the beginning of your experience at Crossing Camp.
Contact us to get started, get more details, tour our facilities, and get your event on the calendar.